Executive Committee
Members of the Executive Committee are responsible for a broad range of ongoing project activities, like maintaining contact with both partner organizations abroad and donor organisations and private donors in the Netherlands, fundraising, monitoring progress, providing technical support, and the collection and dissemination of information to both local partners and donors. The activities done by the members of the executive committee have been approved in advance by the board and are done under the responsibility of the board. The Executive Committee of the foundation currently consists of three members.
The number of members has been set unanimously by the board. Members of the Executive Committee may be members of the board as well, but this is not a requirement. In addition to members of the board, experts and/or advisors can be temporarily added to strengthen the activities of the Executive Committee on a voluntary basis.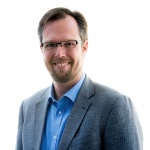 Ir. Joost Verwilghen
I have lived and worked for several years in both Bangladesh and Indonesia. This has allowed me to visit all our local partner organizations and build a personal relationship with the people running the projects. Both countries have played an important role in my life. My internship in Indonesia sparked my interest in international development. My first professional assignment to Bangladesh was the stepping stone for my career in this sector. Currently, I work as Director Project Operations EMEA at the Palladium Group. Yet, the small-scale projects supported by the SAKO Foundation continue to appeal to me. The trust that has been established through years of collaboration is something I highly value. It is what motivates me to put my experiences and knowledge to use for our joined projects.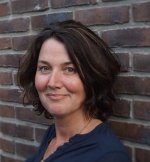 Drs. Nina van Egmond
At the start of my professional career, I worked for four years in the health care sector in Bangladesh. During that time, I've got to know the country, the health care services on site, and a number of the local partners of the SAKO Foundation. Subsequently, I worked for a women's organization in Indonesia, and the International medical and humanitarian organization Médecins du Monde (Doctors of the World). Currently I am working for the Dutch Council for Refugees and I conduct PhD research in the area of human rights and migration. My commitment to the SAKO Foundation means for me the continuation of my bond with both Bangladesh and Indonesia: two countries that have become very dear to me.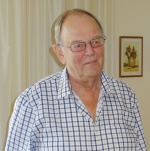 Sjef Verwilghen
I strive to regularly visit the partner organisations that the SAKO Foundation collaborate with. This allows me to strengthen our cooperation, to understand the context in which our projects are conducted, and allows me to better inform our donor-organizations and private sponsors about the way their financial contributions are spent. My main role within the Executive Committee is to ensure a smooth communication between the Board and the Committee.