The Board
The members of the board of the SAKO foundation work on a pro bono basis. Their background is diverse, coming from the private sector, government services, education, healthcare, and the non-profit sector. The board meets at least twice a year. During these meetings, current affairs and projects are discussed, justified, and evaluated.
Ongoing activities are delegated by the board to members of the Executive Committee.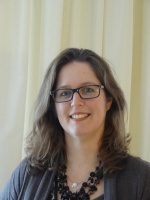 Inès van Pamelen-Verwilghen – Chairperson
I aim to make a positive contribution to the future of children. I do this in my role as a Dutch language teacher, and in the function of student coordinator at Reynaert College in Hulst. I also strive to do so as chairperson of the SAKO Foundation, together with the board members and the members of the Executive Committee. In the countries where the SAKO Foundation is active, accessibility and the quality of education and health care services are not always guaranteed.
I am motivated by the fact that the projects of our foundation have a genuine impact on real lives of children and their families. We support the projects financially and provide technical support and knowledge, aiming for self-reliance in the long term. I consider our approach truly future-oriented.

Carla de Munck – de Krijger – Secretary
I have privately sponsored the SAKO Foundation since its early start, attracted by its inclusive and participatory working method. The personal yet professional way the foundation provides practical and financial support in both education and health care services motivated me to become more involved.
For some years now, I have been a member of the board of the SAKO Foundation. I strive to contribute to the projects of our foundation and safeguard their continuation, as they can make a real difference to the people in our working areas. I work as an administrator in the health care sector and apply my professional knowledge and experience in my secretarial work for the SAKO Foundation.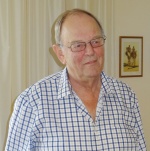 Sjef Verwilghen - Board member
In 1992, I started to be actively involved with the development sector on a voluntary basis. My initial focus has been on educational projects in Indonesia, which I visited regularly during that time. In 1997, a visit to Bangladesh motivated me to expand my activities to this new working area. Two years later, I decided to formalize my activities by founding the SAKO Foundation in 1999. Together with the members of the board and the Executive Committee, the foundation has grown to what it is today. I try to regularly visit our projects in Bangladesh and Indonesia, to provide technical support to our local partner organisation, monitor their ongoing project activities, and to discuss progress, successes and unforeseen stagnations. For a substantial part of my professional career, I worked as a consultant for a company specialized in technical installations and engineering. The last years before my retirement, I have been employed by the Municipality of Oostburg, as head of the department of Public Works.

Mike Zegers - Board member
When Sjef Verwilghen approached me several years ago, inquiring whether I was interested to become a member of the board of the SAKO Foundation, I did not have to think twice. The idea to assist children living in less-developed countries to obtain a better future has appealed to me from the start. Today's children hold the future in their hands; supporting them means providing a whole generation in a country like Bangladesh with better perspectives. My educational and professional background is in analytical chemistry. I started my working career in government service, at the laboratory of the Dutch Water Board. Nowadays, I work for a commercial company, producing innovative analytic instruments applicable to laboratories that focus on environmental research.